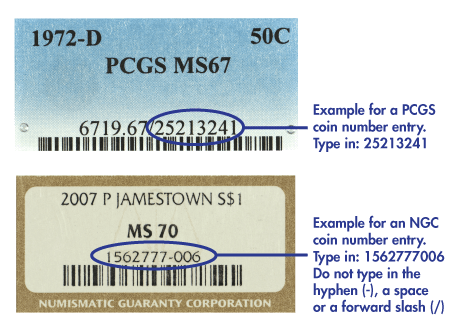 How to Verify QA✓ Certification
Please use the QA✓ Verification Search Box below to determine if a specific coin has been stickered.
INSTRUCTIONS:
Input the PCGS or NGC Serial Number ONLY.
INPUT ONLY NUMBERS as shown on the holder.
DO NOT INPUT HYPHENS (-), SPACES or " / ".
The database is updated several times each week, so if your coin was just submitted and doesn't show up yet, please check again later.
QA✓ Cert Verification Search